SOCIAL MEDIA
An exquisite meal at Shinji. The standouts were the grilled hotate, the wrap your own tuna rolls, the kinmedai & shima aji, the shimofuri. More coming up on IG stories.
Spicing up the day with two of my favourite dishes at Si Chuan Dou Hua @ Beach Road. Boiled Sliced Fish In Sichuan Pepper Sauce and Chong Qing Diced Chicken With Dried Chilli. All dishes are now served individually. #sichuanfood #sichuandouhua #parkroyal #mala #spicyfood #shuizhuyu #laziji #foodporn #foodstagram #foodie #lovemala #foodgasm #igfood #instafood #foodcritic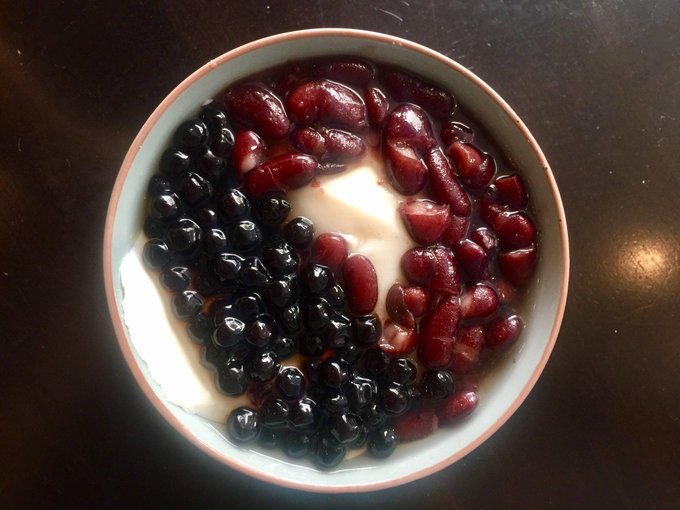 Cooling off with tau huay topped with red beans and pearls. Head to Bean House at Sunshine Place for some homemade goodness.
#cheapandgood
#straitstimesfood
#stfoodtrending
#foodie
#desserts
#supportlocal
#sgfood
t.co/4sneRatjPm
Spicy Clams In Claypot coming soon! Found a new and easy way to cook fresh clams. You can easily use this sauce for other seafoods too! Used basil leaves from the garden and I am addicted to this recipe! And because I had leftover roast duck and fresh mustard greens from the weekend, I braised trotters to make cai buay. Decided to use good roast pork from my favourite stall, because why ruin good cai buay with lousy roast meats? Cai buay was a way to clear up leftovers but today, I consider it a luxury because roast meats don't come cheap! . . . . #clams #spicyfood #seafoodlover #claypot #homecooking #newrecipe #recipes #hedchef #comfortcooking #comfortfood #igsg #igfood #sgfood #straitstimesfood
RECIPES
SWIG
RESOURCES