SOCIAL MEDIA
Raided freezer and fridge for fixings to make cauliflower fried rice. What do you plan to cook during circuit breaker month?
Noodles at home No.56. Fried Hsinchu beehoon that I bought recently from Taiwan #noodlesathome #friedbeehoon #hsinchumifen #mushroom #blackfungus #napacabbage #porkbelly #squid #prawns #simplecooking #homecooking #homecookingsingapore #foodcritic #straitstimesfood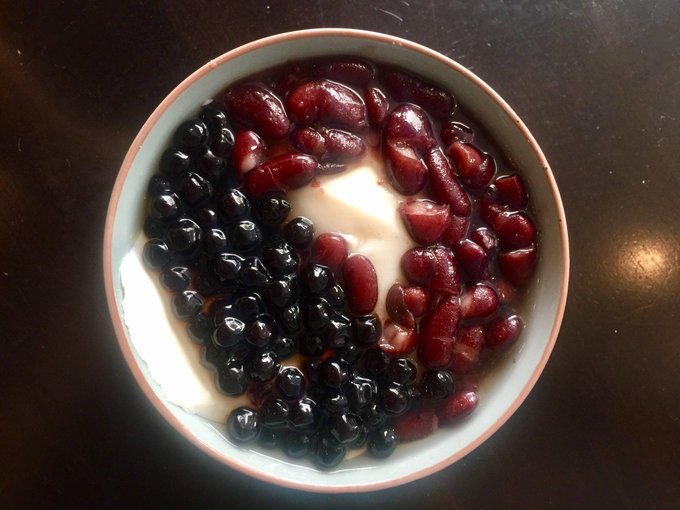 Cooling off with tau huay topped with red beans and pearls. Head to Bean House at Sunshine Place for some homemade goodness.
#cheapandgood
#straitstimesfood
#stfoodtrending
#foodie
#desserts
#supportlocal
#sgfood
t.co/4sneRatjPm
Taste of Malaysia and Singapore right at home. Kong bak bao (braised pork belly buns) by my mother and a taste of Ipoh homecooked food by @hin.lin.773 ... A gorgeous kampung chicken (so lucky to still have access to fresh foods from across the Causeway at this time), slippery smooth skin and succulent juicy meat, accented with a very special sand ginger dip. This is a Hakka dish that you won't find easily in Ipoh eateries as the sand ginger dip prep process is way too laborious. Also, sand ginger as a crop is easily attacked by pests. Stir-fried cucumber with chicken gizzards. All I contributed was a chicken brown rice fragranced with lemongrass, garlic, ginger, shallots, spring onion and stolen chicken stock. #beautifulmeals #malaysianfood #imissmalaysia #homecookedmeals #foodsecurity #ipohfood #homecooking #kongbakbao #chickenrice #kampungchicken #cucumber #gizzards #chickenrice #brownrice #healthiermeals #eathealthy #igsg #sgfood #igfood #nutrition #straitstimesfood
RECIPES
SWIG
RESOURCES